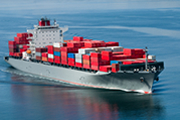 Import/Export Services
Find out how our team can help you navigate the latest regulations,
minimize paperwork, expedite transit,
and lower shipping costs.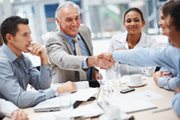 Clients
Founded in 1988, Etters International
has earned the trust of many of the
leading exporters and importers.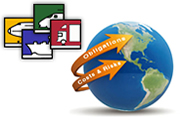 Trade Information
To find useful links, Incoterms 2010,
Metric Conversion Chart, Container
Sizes and much more click below.
Latest News

January 2014
Etters International welcomes Jake Hasseler to the team

4/8/2013
Etters International moves
to new location:
211 N Broadway, Suite 201
Green Bay, WI 54303

11/1/2011
Etters International introduces NEW website!


Shipping One Pallet or More Overseas? Call Etters International.
Etters Offers You a Local Expert, Not a Distant Switchboard
Etters International is a Green Bay-based Freight Forwarder and Customhouse Broker offering highly competitive rates, a convenient location downtown Green Bay, and global coverage with an extensive network of agents worldwide.
Etters International has specialized and knowledgeable staff who take the time to understand your business. We use our skills to build a service partnership to help you meet the needs of your customers around the world. Whether you are an importer or exporter, our experience can help you better manage your supply chains and successfully navigate the complex forms, laws, and regulations of international trade.
Advantages of Choosing Etters International:
Local document pickup and delivery
Accurate classification of imports ensures smooth entry
All required paperwork is processed expeditiously
Delays minimized
Handle local chamber certificate of origin (in-house notary)
Pre-arrival review of Customs documents enables quick and efficient release of goods.
Competitive rates for both LCL and FCL shipments (quick rate response time)
Monitor rapidly changing government regulations
Merchandise clearance through every US port of entry (National Broker Serial# 7720/ABI certified)
Worldwide network of agents (Registered Intl. Freight Forwarder--FMC# 3250)